In Memory of Julie Padula
September 5th, 2017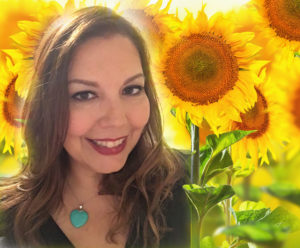 Our treasured friend and colleague Julie Padula passed away unexpectedly in her sleep on August 23, 2017. Julie was our Senior Manager of Operations and had been with Pro-Change since 1999. She took a brief hiatus to share her talents with University of Connecticut Office of Research Compliance as they developed conflict of interest and export control policies. While she enjoyed her time at UCONN, we were very fortunate to have her re-join our team in February of 2016. To say that she had unparalleled organizational skills, an unwavering commitment to excellence, and a true dedication to learning only begins to scratch the surface of Julie's professional strengths. She was always the first person you thought of when a new initiative arose because of her willingness to accept daunting challenges to advance our organization. She was an exceptional team player who made us all more accountable.
But what we will remember forever is her sparkling and exuberant personality. We loved Julie because she had a great sense of humor and mischief—and a giggle that no one will ever forget. She had a big heart that she gave freely to her friends and loved ones. Julie had a very large and tight knit family whom she adored and shared with us—through her stories about them, coopting them to participate in Pro-Change projects, and recruiting them for internships. Having grown up in Rhode Island, Julie maintained her life-long friendships with friends from high school, college, and her first job at the University of Rhode Island's Cancer Prevention Research Center. These friendships were woven into the fabric of Pro-Change…we can easily play 3 degrees of separation from Julie Padula. In recent years, she shared her love for her fiancé Ken to all on Facebook and shared her wedding and honeymoon plans with us during lunch. We all shared her joy, reveling in the fact that she was the happiest she has ever been.
For all of these reasons, and many more too numerous to mention, Julie's memory will live on at Pro-Change. Our lives were enriched by having known and worked with her. We will honor her legacy by, as her father said at her memorial service, living with love, joy, and generosity. We invite you to join us in thinking fondly of Julie each time you see a sunflower.
May she rest in peace.